Navarino Icons Olive Spoon Sweet, 330g
330g glass jar
Navarino Icons Olive Spoon Sweet, 330g
330g glass jar
Product Description:
The olive spoon sweet is prepared the traditional way with 100% natural ingredients and locally grown olives. Hand-picked and processed within hour after picking. Produced in a local Messinian workshop by gently boiling the olives in a syrup made of fresh orange juice, honey, herbs and spices, this authentic recipe combines the classic flavor of the famous Kalamon olives, each one filled with a whole almond. It can be enjoyed with soft white cheese, as a salad dressing or as a desert served with Greek yogurt.
Product Information: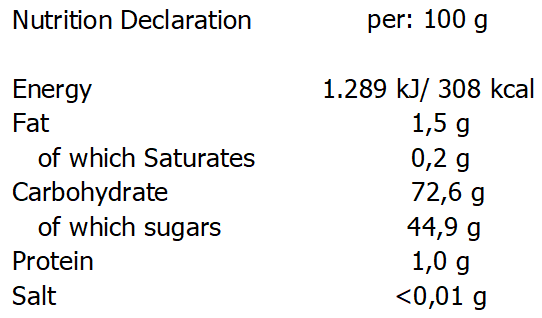 Product Of Greece

Net Weight: 330g/11.64oz
Ingredients: Kalamon olives (50%), sugar (49.2%), almonds, honey, spices.
Food Allergen: The product contains almonds.
Keep in a cool and dry place.