Tomato Sauce with Feta Cheese, 360g
360g glass jar
Tomato Sauce with Feta Cheese, 360g
360g glass jar
Product Description:
This authentic tomato and feta cheese sauce is prepared from perfectly ripe tomatoes and traditional Greek feta cheese. The zesty flavor of locally harvested tomatoes, hand-picked and delivered for processing within hours from harvesting, is elegantly combined with feta cheese, crumbled in small pieces and scattered in the sauce. Balanced acidity, light texture, and fragrant aroma. Ideal to savor raw over bread and crisps, cooked with pasta or used as the base sauce for pizza.
Product Information: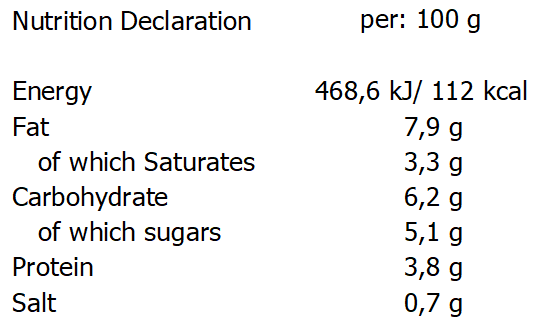 Product Of Greece
Net Weight: 360g/12.70oz
Ingredients: Tomato (79%), feta cheese (milk) (11%), onions (6%), extra virgin olive oil (3%), salt, sugar, savory, pepper.
Food Allergen: The product contains feta cheese (milk—lactose).
No preservatives.
Keep in a cool and dry place.