Navarino Icons Pure Greek Honey with honeycomb, 400g - 6 pieces
400g glass jar - 6 pieces
Navarino Icons Pure Greek Honey with honeycomb, 400g - 6 pieces
400g glass jar - 6 pieces

Great Taste Awards 2017

Great taste awards 2014
Product Description:
Navarino Icons Greek honey is harvested from colonies of bees that roam freely to collect nectar from the flowers blooming in abundance in the region around Messinia. Naturally thick and golden our pure honey is unheated and unfiltered, to preserve its nutritional benefits and highlight its delicate taste and aroma. It is cold packed by hand without the addition of artificial additives or flavorings. A piece of fresh honeycomb straight from the hive, is added to the jar.
RAW—UNHEATED—UNFILTERED
Product Information: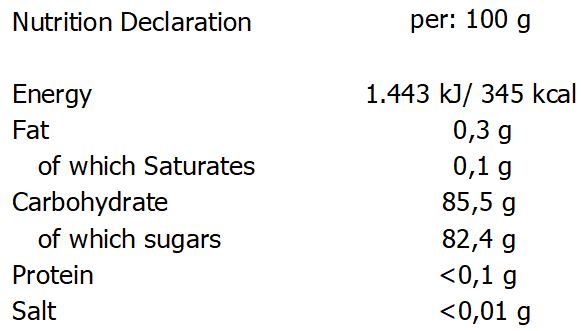 Product Of Greece

Net Weight: 400g/14oz
Ingredients: Pure Greek Honey.
Food Allergen: The product doesn't contain any allergen according to EU Regulation No 1169/2011.
Keep in a cool and dry place.