Navarino Icons Kalamon Olives in Extra Virgin Olive Oil, 360g
360g glass jar
Navarino Icons Kalamon Olives in Extra Virgin Olive Oil, 360g
360g glass jar

Great Taste Awards 2016

Great Taste Awards 2013
Product Description:
Hand-picked, from centuries-old trees from seaside groves of the Peloponnese. The celebrated Kalamata variety olives are ripened by the sun, tempered by the salt air, traditionally cured in natural brine and packed in our Navarino Icons Extra Virgin Olive Oil, giving them a delightfully rich and tangy flavor.
Product Information: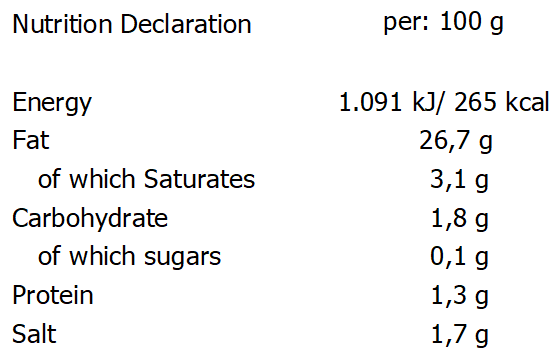 Product Of Greece
Net Weight: 360g/12.60oz
Ingredients: Kalamon olives (55%), extra virgin olive oil (44%), sea salt, red wine vinegar.
Food allergen: The product doesn't contain any allergen according to EU Regulation No 1169/2011.
Keep in a cool and dry place.