TREA Greek Forest Honey, 400g
400g glass jar
TREA Greek Forest Honey, 400g
400g glass jar

Gold Award, London Honey Awards 2019
Great Taste Awards 2018 - 1 Star
Product Description:
TREA Forest Honey is collected from September to November from a wide variety of forest trees , such as wild oaks, pike trees and chestnut trees, among others, that grow in abundance in Arcadia, Peloponnese. It is the rich biodiversity along with the longitude of the area that provides us with strong flavor honey. Once foraged by the bees and harvested from the hives, honey is being constantly evaluated as to its composition and quality. After being extracted from the combs, honey is stored in large tanks before being bottled. Finally, it is cold packed by hand without the addition of artificial additives or flavorings.
Product Information: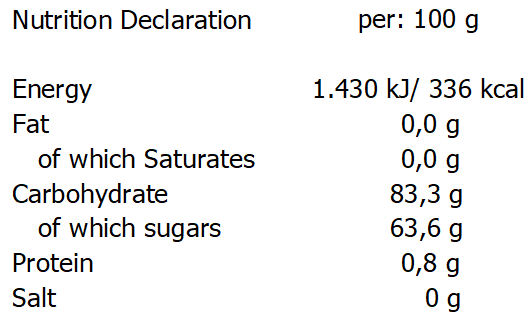 Product Of Greece
Net Weight: 400g/14oz
Ingredients:
Greek pure honey, conifers from pine trees (100%).
Food Allergen
:
The product doesn't contain any allergen according to EU Directives Nr 13/2000
and
Nr 89/2003.
Keep in a cool and dry place.